Beijing Demina Precision Machinery co.,ltd is specialized in manufacturing CNC PCD/PCBN grinding machines. We have different kinds of tool grinding machines for exporting. Besides, we also manufacture grinding wheel, standard board and cemented carbide rods and bars. If you have any interest in our products, please contact us at any time.
Characteristics of Cemented Carbide Rods And Bars
The innovation of the special alloy hard alloy material grades accounts for a large proportion of the current tool innovation. Especially the comprehensive large companies with hard alloy and superhard material development and production capacity. These companies launch a large number of new grades every year. The main selling point of the new products of special alloy. The idea of the development of Demina alloy is based on the characteristics of the application field. The advantages of integrated materials, coatings and troughs, and the development of the "symptomatic medicine" type. Which makes the blade show performance advantages in a certain range of application, resulting in a good performance. The processing effect can generally increase processing efficiency by more than 20%.
 Features of  Cemented Carbide Rods And Bars
1. The blank of cemented carbide bars adopts over-pressure auto-relief extrusion equipment. All types of bars can produce. The auto-extrusion equipment imported from Germany can adjust the pressure according to different requirements, which is beneficial to the production of different types of bars. 2. Precision grinding of carbide bar blank with high precision can achieve mirror effect: Adopting CNC grinding machine, possessing polishing speed, which can quickly remove the damaged layer caused by polishing, improving surface smoothness and achieve the mirror effect.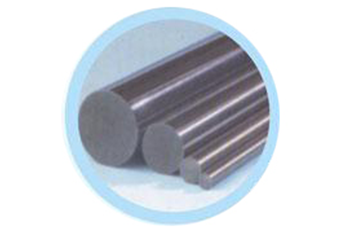 Use range
1. Manufacturing integral cemented carbide cutter. 2. Manufacturing and processing PCB micro-drill. 3. Manufacturing cemented carbide mandrels and other wear-resistant parts. And the following picture is about the type, diameter, tolerance of diameter, length and tolerance of length of cemented carbide rods and bars.