Development of tool grinder
In the world, the history of mechanical tool grinder is not long. Tool grinding machines first appeared more than 100 years ago. In 1889, it was made by the Cincinnati company in the United States. It was simple in structure and low in efficiency. And at that time tool grinding was not attached great importance to in the industrial process. In the last thirty years, with the requirements of high-level precision in industrial, tool grinding has been rapidly developed.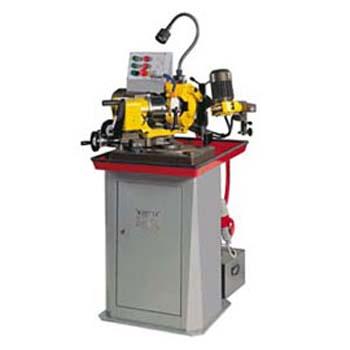 GE successfully developed Diamond sintered body (PCD) and CBN sintered body (PCBN) and manufactured into cutters in 1977. This made the use of artificial superhard material further expanded. Although this kind of cutting tool can meet the increasing high precision requirement of industrial production, its cost also increases a lot. Thus, the demand for tool grinder is promoted. At present,after more than 30 years of rapid development, tool grinder has got extensive application and emphasis.